Guess what's back!!
No seriously – guess. I'll give you a minute or two…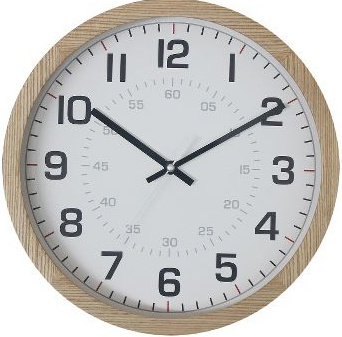 So after messing about with Venezia and writing some Slack FC updates, I've been milling around wondering whether to get back on this Brondby save. You know what, it's a blooming good job I did, because I'm rather quite enjoying it now. As any FM player may tell you, it takes a bit of time getting in to a save and requires even more time for it to stick. I recently loaded up this Brondby save and found myself having fun with the game again, so it's back to Denmark we go!
Anyway, hot on the tails of July, we rolled in to August off the back of a perfect start to our Superliga campaign. We also made great progress in our quest to qualify for the Europa League too. This will be very quick round up of the events of August and September to get everything up to date.
Danish Superliga
The league campaign has continued well, but recently has tailed off…

Our goalscoring prowess really has tailed off (although we tonked Lyngby 5-0). It's concerning how much we've fallen off the wagon recently, winning only half our league games in two months. We've not been playing well at all and it's amazing how we're still in the running for the title.
Admittedly we are still in the preliminary phase, but it's still pretty tight at the top!

We're fortunate that Copenhagen are having a poor season by their standards. Many fans and media pundits alike thought that they would cruise to the title, but they've drawn more games than us so far. We've been lucky that whenever we've dropped points this month, Copenhagen have also dropped them. In fact it's only in their latest game that they've lost their unbeaten run! Our match against them was a tight affair and I thought we were unlucky to not pick up at least a point.
Randers, on the other hand, are playing some fabulous football and are the only other team that we've lost to this season.  We threw our lead away against them in another tight game. They were predicted to finish 5th this season and are arguably punching above their weight, but so are we as we were predicted to finish 3rd. Defender Mads Fenger has 5 man of the match awards this season for Randers and has one of the highest average ratings in the league – definitely someone I'm going to keep my eye on.
Forward Teemu Pukki is the top rated player in the league with a rating of 7.61
As for us, Teemu Pukki has been the pick of the bunch.  The Finnish striker plays as a deep lying forward in my system, and has 5 goals in 8 appearances so far. Recently, he and Kamil Wilzcek have been in a bit of a goal drought which is slightly worrying. However, we're fortunate that our defence is doing a great job for us and our goal difference is excellent.
As I said before, we're in the preliminary phase of the league now but any points we accumulate will carry forward in to the championship phase. With 14 games left and an 8 point gap to falling outside of the championship phase places, we should be able to qualify easily.
UEFA Europa League
In my last update, our European journey had already seen us defeat 3 teams in the qualifying round, with the second leg against Rio Ave to play.
Although we lost that match 1-0, we progressed through to the final qualifying round by winning on aggregate 3-2. Forgive me for the lack of detail here, but this match was played a couple of months ago and I don't remember how we played!
The play off leg draw was not kind to us – Sparta Prague were not going to be an easy task. My lads didn't read the script though…

Again, these were a while ago, but I remember that the home win was unbelievable. We played Sparta off the park and my favourite part of the victory was the strong defensive performance. This, along with an early away goal in the second leg, put us through to the group stages of the Europa League. Unfortunately though, a group of death awaits…

And we're doing well in the group stages too! Two wins against Ludogorets and Partizan show that we're not to be messed with. I honestly though we might get embarrassed and finish with zero points.  Perhaps I need to reevaluate where I can go with this squad.
And that's the end of the update. Sorry it's so brief but I played most of this section about 2 months ago. Going forward I would like the updates to become more detailed but I won't go in to each match. Let me know if you think the two month format is a good idea or not.
November and December will see us progress to the mid season winter break in the league, but I believe the Danish Cup gets underway in this time. We will also close out the Europa League group campaign. Will we continue our title hunt? Follow me on Twitter (@registafm) to keep up to date with the latest developments with Brondby!
Until then – Be Champions.